English version of our this year's best albums list meticulously translated by Siostra and Estrella Q.
---
1.
Channel Orange
Frank Ocean
Def Jam
Channel Orange is the first fully conscious soul album of the young generation and one of the few great ones since the glorious days of Marvin Gaye and Curtis Mayfield. Ocean, using stories intertwining with each other and with the help of sunny Stevie Wonder-styled soul and minimalist funky synths, designs a completely different world. He also does it in exquisite detail so that it's as clear and realistic as possible. With real craftiness he proves that there is still a lot to achieve in terms of form and content in contemporary R&B. With natural ease Ocean introduces new freshness to a genre predominated by empty lyrics and generic beats. He shows inspiration and substance that this genre has been lacking for years. Channel Orange is an honest and dedicated album – a meticulous record of thoughts of a modern man, his feelings and searches — an album full of conscious questions, to which there are no easy and clear answers. — Kurtek
---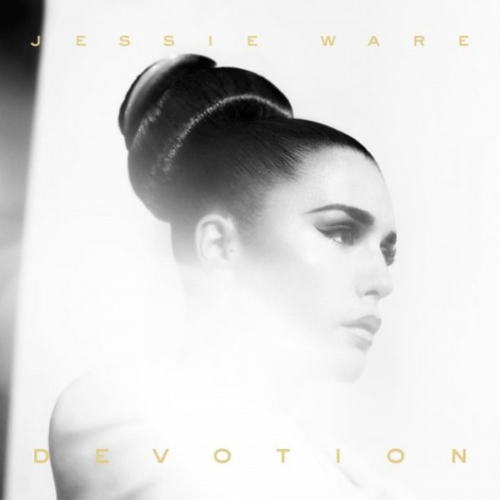 2.
Devotion
Jessie Ware
Island
Comparing Jassie to Sade is as nice and flattering, as harmful at the same time. On this album the singer searches for her musical identity and tries to perfect her sound. It's a sound that blends together soul, pop, R&B and UK Garage. Her elegant synth ballads are delicate and charming. Instead of celebrity melodramatic style that can be found on Adele's and Lana Del Rey's albums, we get honesty and intimacy that vibe through every song. Ware has great vocal skills, which enable her to smoothly maneuver from delicate whispers to passionate cries, reaching a maximum of her vocal range. With this record Miss Ware marked her place in the big league of singers, at the same time promoting sublime and subtle pop that is so rare nowadays. Jessie Ware is here and now. And she's just like we need her to be – unique and one of a kind.– Teofil Niedziałka
---
3.
Good kid,
m.A.A.d. city
Kendrick Lamar
Aftermath/Interscope/TDE
This album, produced with real Hollywood kick, is an autobiographical story of a kid growing up in one of the most dangerous cities in the United States. In not entirely chronological order we learn about the cases in the life of an ambitious kid. This kid, from track to track, gets more and more lost, in order to develop humble attitude towards brutal reality and finally hit the right path. Good kid, m.A.A.d. city ​​is like a movie with a slightly predictable plot, but even so, for an hour and a half we stare at the screen simply to admire the skillful editing, witty dialogues, spectacular scenery, paramount pictures, excellent cast, the screenwriter's attention to detail and director's sense in creating a realistic piece of art. — Chojny
---
4.
Black Radio
Robert Glasper Experiment
Blue Note
Glasper knew what he was doing calling his latest album Black Radio, because as it should be on a good radio, the range of music on this record is very wide. The common denominators of the project are jazz arrangements. Despite that the American pianist proves that he is able to move freely through many genres – mostly through sounds rooted in hip-hop and R&B. Not only does he show that jazz can be accessible to anyone and one does not have to 'grow into it', but also skillfully introduces black sounds into a tightly closed world of jazz music lovers. — Estrella Q
---
5.
R.A.P. Music
Killer Mike
Williams Street
Killer Mike made R.A.P. Music a reflection of his soul. Impressing us on every step of the way with his skills and erudition, he talks about a dangerous city of Atlanta, evokes the ghosts of the victims of police abuse, and finally spits venom on Ronald Reagan's grave, while coming up with a funny story starring a lucky chap and the spirit of Ghostface . It is common knowledge that Killer Mike has talent and brains. With the help of a reliable, indie hip-hop producer El-P, he has set himself a fully deserved monument. — Chojny
---
6.
Kaleidoscope Dream
Miguel
Bystorm/RCA
Miguel is learning from his own and from others' mistakes. On his second studio album he boldly incorporates a multitude of guitar synth motifs and variations, that sound a bit like taken off one of Prince's best albums, into thoroughly modern melodic formulas. He brilliantly combines ethereal, raw productions – reminding The Weeknd's style, with classic R&B with hip-hop beats, seasoning them with a pinch of psychedelia and a lot of attitude. In this manner he successfully combines eleven different melodies into one harmonious composition. By skillfully manipulating his voice, he is able to create a very intimate atmosphere. Even when singing about clichés like love, he still sounds incredibly unique. — Kurtek
---
7.
awE naturalE
THEESatisfaction
Sub Pop
THEESatisfaction know where to start and when to stop. Their first official album-manifesto, awE naturalE is only half an hour long, nevertheless it's a carefully nuanced train of thoughts, rhythms and ideas. The duo from Seattle mixes futuristic afro soul with hip hop avant-garde and does it with innate simplicity, inspired by the best people in the industry. The tracks are bound by common harmonious arrangements with atonal gnarled vocals in the style of free jazz by Georgia Anne Muldrow, or looped, twisted spiral rhythmic traps highlighted by the funky cosmic vibe. — Kurtek
---
8.
Home Again
Michael Kiwanuka
Polydor
Michael Kiwanuka created an unfashionable, hit-free album that falls outside of all modern classifications. The songs on the album float in their own pace. One after another they mix dangerous doses of melancholy and optimism with amazing lightness. This easy old style sound, nudges the same strings of our sensibility that were moved years ago by Tim Buckley and Marvin Gaye. Home Again is a timeless album created with love and longing. It could have been released years ago, but it happened to the world today, when it's probably needed even more. — Kurtek
---
9.
Life Is Good
Nas
Def Jam
After many, not necessarily happy, life experiences, Nas has finally gathered material for a solid album. It might seem that the rapper should have cooled his rap ambitions long time ago, and yet his commitment and phenomenal form still amaze the fans almost two decades after his debut. But there is one noticeable difference – Nas who insisted that life is a bitch is gone. Today, despite many setbacks, without regret, he finally finds his peace of mind. — Eye Ma
---
10.
Tawk Tomahawk
Hiatus Kaiyote
self-released
This home-recorded album is one of the biggest surprises of the year. It is obvious that every artist nowadays likes to blend different genres, but nobody does it as well as this Australian quartet. Their unique combination of soul, new beats, or even folk and opera music with the undefined X factor, which is so characteristic for the artists from the Antipodes, creates a whole new quality. Tawk Tomahawk is an album full of color and excitement, requiring from a listener at least a minimum of commitment. Well-orchestrated electronics and live instruments are selected here in ideal proportions and create a surround sound. The icing on the cake is the surprising and intriguing voice of the singer. — eMeS
---
11.
Until the Quiet
Comes
Flying Lotus
Warp
This is another strong kick in the stomach for music purists. On Until the Quiet Comes we find a lot of experiments in the syntax of beats, as well as multiple jumps throughout genres. You can hear Lotus' jazz roots, which are the starting point for the permutations with modern electronics and hip-hop. Listening to the CD gives us the impression that its creator grabs us by the hand and leads us through his dreams, spaces and places that are only available to the listener outside of his senses. — Teofil Niedziałka
---
12.
Pineapple
Now-Laters
BJ the Chicago Kid
M.A.F.E. Music
This year's BJ's album is largely devoted to two almost inseparable themes – love and women. BJ, like a magician with a magic wand, transforms every song and gives it seductive, sometimes even erotic mood. This mood is created not only by delightful accompaniments, but also by BJ's touching voice, often compared with the voices of artists such as Bilal and Anthony Hamilton. Pineapple Now-Laters is also an excellent example of learning wisely from the achievements of the classics. The range of inspirations here is huge: from Jackson 5, through Marvin Gaye, to Curtis Mayfield. It's a rare thing to see a rookie record become such a complete and cohesive album. That kid from Chicago did it. — Eya Ma
---
13.
4eva N a Day
Big K.R.I.T.
Cinematic Music Group
Although Live From the Underground is not an average album (amazing beats, good form of the host, great lyrics of the legends), but it is a Day 4eva N that seems to absorb the listener in every way. A simple concept of describing one day in the life of the rapper is not based on the classic rap storytelling. Instead, it is a record of Krizzle's thoughts – his personal dilemmas, memories and sincere doubts. The crucial advantages of the album are phenomenal instincts and KRIT's diverse flow, which proved to be great in the role of an intriguing guide. Vapors of soul and jazz floating above the ground create a hypnotic mixture, which combined with rapper's nostalgic lyrics allow us to place 4eva N a Day among best albums of last year. — K. Zięba
---
14.
Chequered Thoughts
Funkommunity
Melting Pot
Anxiously awaited was the debut album from the producer-singer collective Funkommunity. Despite the eclectic music contained here, the release by New Zealanders is a very consistent fusion of soul and funk, often with a touch of electronics, and it represents the unique style of the duo. An indisputable advantage is Rachel Fraser's vocal, which makes the perfect complement to twelve clever and unusual beats of Isaac Aesili – both those and soulful, as well as those that make our heads instinctively swing. Clearly noticable huge passion for music and the energy put into the creation of Chequered Thoughts made ​​the wait worthwhile. — Dżesi
---
15.
Time's All Gone
Nick Waterhouse
Innovative Leisure
Nick Waterhouse is a perfect example that you can create authentic modern soul, deeply rooted in the classics of the genre. The album astonishes with musical style intertwining with the raw, almost garage rhythm & blues. The release is the essence of old-style best-sellers — the short but intense songs include: a clear rhythm and sincere emotions, and casual twists and turns of live instruments. In this case music defends itself. — Kurtek
---
16.
The Bravest Man
in the Universe
Bobby Womack
XL Records
I am not sure if it is a matter of an unusual taste or maybe the proverbial chemistry between Womack and Albarn (who is the producer of this disc), but I cannot remember the last time I witnessed such a stylish return to the music scene. It is not hard to recreate your own proven sound after years, but it is much harder to find your place in an era in which in music everything and nothing is trendy at the same time. Womack has found his niche – somewhere between calm keys and strings compositions and cold hits of drum machines. This legendary artist knows best how to fill every available music space – if not with his vocal, then with personality. — Chojny
---
17.
BBNG2
BadBadNotGood
self-released
In not so warm Canada, a very temperamental jazz is born, and it is created by three inconspicuous-looking boys. Their frail bodies, however, contain huge amounts of charisma and talent, which, let's be honest, is just beginning to sprout. BBNG2 is the fourth (!) registered material in the work of this trio from Toronto. And this is the fourth that has been created in six months' time! This is jazz from the darkest recesses of the soul, with seemingly lazy and sultry climate that is ripped with improvised instrumental variations. Eleven arrangements on the album are the result of a 10-hour-recording session, executed in the form of a loose jam. Canadians creatively interpret songs by Tyler the creator, James Blake and Kanye West, but there are also a small number of original compositions. These guys have the potential as big as Nicki Minaj's ass. — Dźwięku Maniak
---
18.
Is Your Love
Big Enough?
Lianne La Havas
Warner
On her debut album Lianne La Havas chose honesty and simplicity over mastered cut special effects. Both acoustic arrangements and a capella pieces give her soulful jazz compositions unusual authenticity. With her characteristic deep voice, she manages to take the listener's imagination to the land of diversity. She is provocative in "Forget", tearful in "Lost and Found", and chillin' in the cover of Scott Matthews' "Elusive". And so finally with canvas of various stories about male-female relationships, with the help of live instruments she managed to weave a colorful piece of art. — Estrella Q
---
19.
There Now
Josh Berman & His Gang
Delmark
Imagine that the Art Ensemble of Chicago took to their workshop classic big band tunes of Louis Armstrong. What would happen? The harmonious sound is brutally disrupted and broken into small pieces by a frantic free jazz improvisation. That's what makes for the last album by American cornettist Josh Berman There Now, where he borrows the old and mixes with the new in his own way. However, while the effects of such connections often tend to be awkward and generic, for There Now all notes flow freely, and the album as a whole sounds very adequate. Real jazz didn't die – it's doing great! — Kurtek
---
20.
Seeds
Georgia Anne Muldrow
Entertainment One Music
Georgia is like an emotional volcano that teases the nature. No one knows when the eruption will occur. The title track, which is soaked in psychedelic sauce, also shows her excellent voice skills. Seeds is less chaotic than previous albums by Muldrow, where sometimes the best tunes only lasted one and a half minutes, and singer's temper was exaggerated. This time with great intuition Georgia weighed out proportions and fit perfectly into Madlib productions. — K. Zięba
---
21.
Look Around
the Corner
Quantic & Alice Russell
Tru Thoughts
Undoubtedly Alice Russell has that something that puts her in line with the legendary Motown artists. Look Around the Corner, recorded in Columbia, combines chillout, latin rhythms, Quantic and his Combo Bárbaro with the inspired voice of Alice Russell. By using a rich palette of warm, soulful sounds, the musicians take us away to a deserted tropical island. Without any doubt this is one of the most interesting among already impressive achievements of both Quantic and Alice Russell.– Blackjack
---
22.
Supa Soul Shit
S3
Melting Pot
Supa Soul Shit is a very successful international project, developed under the auspices of Melting Pot Music. Miles Bonny and Brenk Sinatra, so far known mostly from their solo releases, created a nusoul dead cert, which in fact did not reach the top of the charts, but certainly made our days a little brighter. Twenty-one well-executed compositions colored with the characteristic voice of Miles made me ​​ believe in mature male albums again, which in addition to noble emotions, carry a considerable degree of slack and dreamy atmosphere. Supa Soul Shit? Definitely! — Dźwięku Maniak
---
23.
Cancer 4 Cure
El-P
Fat Possum
El-Producto scored one of the most spectacular returns of the year – not only did he produce insanely strong R.A.P. Music for Killer Mike, but he also came back after 5-year-break with a solo album, which is at least as good as all the previous ones. On Cancer 4 Cure the rapper once again gives vent to his inner madness, his paranoid responses to the reality, spins a dystopian vision of the future. Or maybe of the present? It's hard to say, especially since the very musical side of the album, inspired by everything from indie rock, rave to boom-bap – could be the perfect soundtrack for the cyberpunk science-fiction movie. Years pass, and El-P still faithfully perfects his own and his own only version of hip-hop. He comes out of this victorious like no other. — Chojny
---
24.
From the Roots Up
Delilah
Warner
This talented Englishwoman was surfacing gradually – first, we were treated with single tracks, later she served us with a few neat EPs. Finally as a main dish she gave us her debut album, From the Roots Up. The album combines many genres: the artist seamlessly balances between pop, soul, folk, trip hop, electronic and alternative R&B. All this diversity is fastened by the electrifying voice of Delilah. Although the topic of the album is constant and ubiquitous love, Delilah can express it in a million ways, surpassing any emotional boundaries. — Lejdi K
---
25.
The Money Store
Death Grips
Epic
This album is a sign of our times – it's exaggerated, too intense, scandalous, iconoclastic, saturated with negative emotions and lined with hidden fear. There is nothing in it, which, according to common sense, deserves to be praised. But it awakens the deep-buried layers of madness in the listener and simply by contrast it becomes an interesting and very solid position. — Kurtek
---